NJPACE Alliance Member and Registered Contractor
Alliance contact: Cheryl Lawn, 609-233-8211, clawn@castleenergyllc.com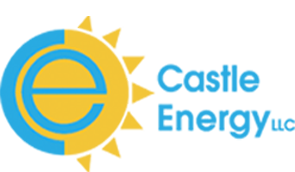 Castle Energy offers multiple custom-made financing options for every solar client. We partner with several material providers and solar integrators to allow for a more strategic partner for any large-scale project. Our unique approach is structured to provide a tailored solution, save money, increase property values, decrease carbon footprints, and make using renewable energy easy. From start to finish, we will assist you in your decision making process.
Imagine a solar system that will provide predictable energy costs for the next 25 years, and beyond. Solar energy is clean and proven, as well as cost-effective. Avoiding future cost increases in carbon-based fuels is ideal for any successful business.
Installing solar on your business's roof or land turns unused assets into profit because otherwise these areas are wasted space. Take advantage of these areas and use them as a means to offset both current and future energy costs.
Systems Design
With Castle Energy, every solar system is designed and engineered with the expertise of project engineers to implement the most efficient energy production.
Project Management
Castle Energy hires system integrators offering the best combination of cost controls and project completion timelines. We partner with high quality workmanship and reputable, experienced companies both locally and nationally, depending on the installation.
Project Finance
Castle Energy structures project financing with all the benefits of renewable energy solutions, customized to meet each client's long-term power needs.
Operation and Maintenance
Upon completion, Castle Energy can operate, maintain and monitor the system for the length of the client agreement, ensuring maximum system performance. We also offer continuing system services beyond the contractual period via an ongoing maintenance agreement.
NJPACE Alliance Member and Registered Contractor
Alliance contact: Cheryl Lawn, 609-233-8211, clawn@castleenergyllc.com