NJPACE Alliance Member and Registered Contractor
Alliance contact: Douglas Donoris, 856-668-8600, ddonoris@comcast.net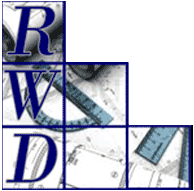 RWD Consultants, LLC (RWD) is a licensed engineering firm with expertise in civil site design and review, environmental engineering design and review, transportation design and review and construction management as well as consultation, inspection, review, investigation, planning, evaluation and supervision in the civil, environmental and traffic engineering disciplines. RWD's client base is a diverse mix from the public and private sectors. Experience includes civil site and subdivision design, streetscape design, environmental investigation, review and remediation, construction management and inspection for all types of commercial, residential, non-profit and charitable initiatives. RWD offers turnkey services and is often involved in every phase of project development including conceptual planning, design, bid administration and construction management.
NJPACE Alliance Member and Registered Contractor
Alliance contact: Douglas, 856-668-8600, ddonoris@comcast.net