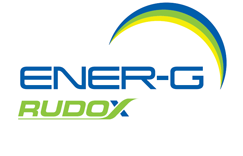 NJPACE Alliance Member and Registered Contractor
Alliance contact: Andre Davis, 201.912.5286, andre.davis@energ-rudox.com
In 2013, Rudox Engine & Equipment Company, one of the preeminent power generation companies in the Northeast US, merged with ENER-G Group, a world-wide market leader in cogeneration and energy efficient technologies, to form ENER-G Rudox.
Our unique combination of in-house technology and services means we are the single point of contact for any business looking to implement any cogeneration system, backup power solution, and/or associated technology. In addition, our financial capabilities allow us to offer a wide-range of alternatives to our customers.
Sales and Engineering:
Our sales and application engineers are on hand to assess each individual site to identify project viability. From initial feasibility studies to comprehensive site surveys they are able to expertly identify what is required for each specific site and to recommend a system that will meet customer's needs.
Design:
Our in-house design team use state of the art CAD technology to identify the logistics of implementing projects onsite. The team prepares detailed design drawings identifying site interfacing and plant room access considerations before the project is taken to site.
Production:
At our Carlstadt, NJ based head office we have a 25,000 ft2 production center in which all ENER-G Rudox technology is manufactured to the highest standards. Using our state of the art test cell, we can rigorously examine the performance of all CHP units prior to site delivery, ensuring our clients receive a system that is in optimum working order.
Project Management:
Our engineers work with the client, their architects and the mechanical/electrical contractors to provide detailed information and specifications that will ensure that the CHP system is fully integrated with the building systems. A senior engineer is appointed to each project, with the responsibility of producing and then implementing a detailed package of information.
Commissioning:
Upon completion of the installation, the project manager will arrange for the system to undergo 'Pre-commissioning' and 'Final Commissioning' in conjunction with the relevant Distribution Network Operator (DNO), to allow the CHP system to become fully operational and to begin to generate savings.
Service and Maintenance:
Commissioning is just one step in a long relationship between ENER-G Rudox and our customers. After the system is installed and operational, our monitoring technology enables our engineers to remotely monitor systems 24/7/365 from our service facility, optimize system performance, and dispatch service technicians for preventative maintenance.
Our service department is comprised of highly trained technicians, who are factory trained on all product lines represented, and have over 10 years of field experience on average.
NJPACE Alliance Member and Registered Contractor
Alliance contact: Andre Davis, 201.912.5286, andre.davis@energ-rudox.com