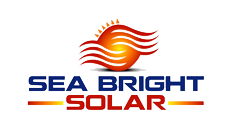 NJPACE Alliance Member and Registered Contractor
Alliance Contact: Larry Pluta, 609 774 0477, ljpnatural@gmail.com
At Sea Bright Solar, we help you save money—and the planet—with the power of the sun. Our mission is to help you break away from monthly electric bills and the use of fuels that degrade our land by enabling you to produce your own clean, safe, and cost-effective energy with solar power.
Since 2003, we've helped countless home and business owners enjoy all the benefits of solar energy—and with offices in New Jersey, New York, and California, we can serve customers on both coasts.
We offer exceptional solar system design and installation services to our commercial and residential customers. Our diverse backgrounds include solar installation training and experience, project management, sales, design, and superb customer service. Whether you live in New Jersey, New York, or California, we process all the required rebate, permit, incentive, and inspection paperwork—all you have to do is enjoy the clean energy your new solar system generates for years to come.
NJPACE Alliance Member and Registered Contractor
Alliance Contact: Larry Pluta, 609 774 0477, ljpnatural@gmail.com
New Jersey
23 Cindy Ln #1, Ocean, NJ 07712
Toll Free: 866-765-2717
Hours: M – F from 9:30 am to 5:30 pm (EST)
Local: 732-450-8852
Fax: 732-493-6397
NJ Contractor License: #13VH01847600
---
New York
1736 Richmond Ave, Staten Island, NY 10314
Toll Free: 866-765-2717
Toll Free: M – F from 9:00 am to 5:00 pm (EST)
Local: 718-983-1360
NYSERDA-Certified Installer
NY Contractor License #1333694
---
California
1785 Industrial Park Ave, Redlands, CA 92374
Toll Free: 877-333-7652
Hours: M – F from 8:30 am to 5:00 pm (PST)
Local: 909-335-0820
Fax: 909-335-0930
CA Contractor License: #900399